Fizz x Fonz Giveaway Winner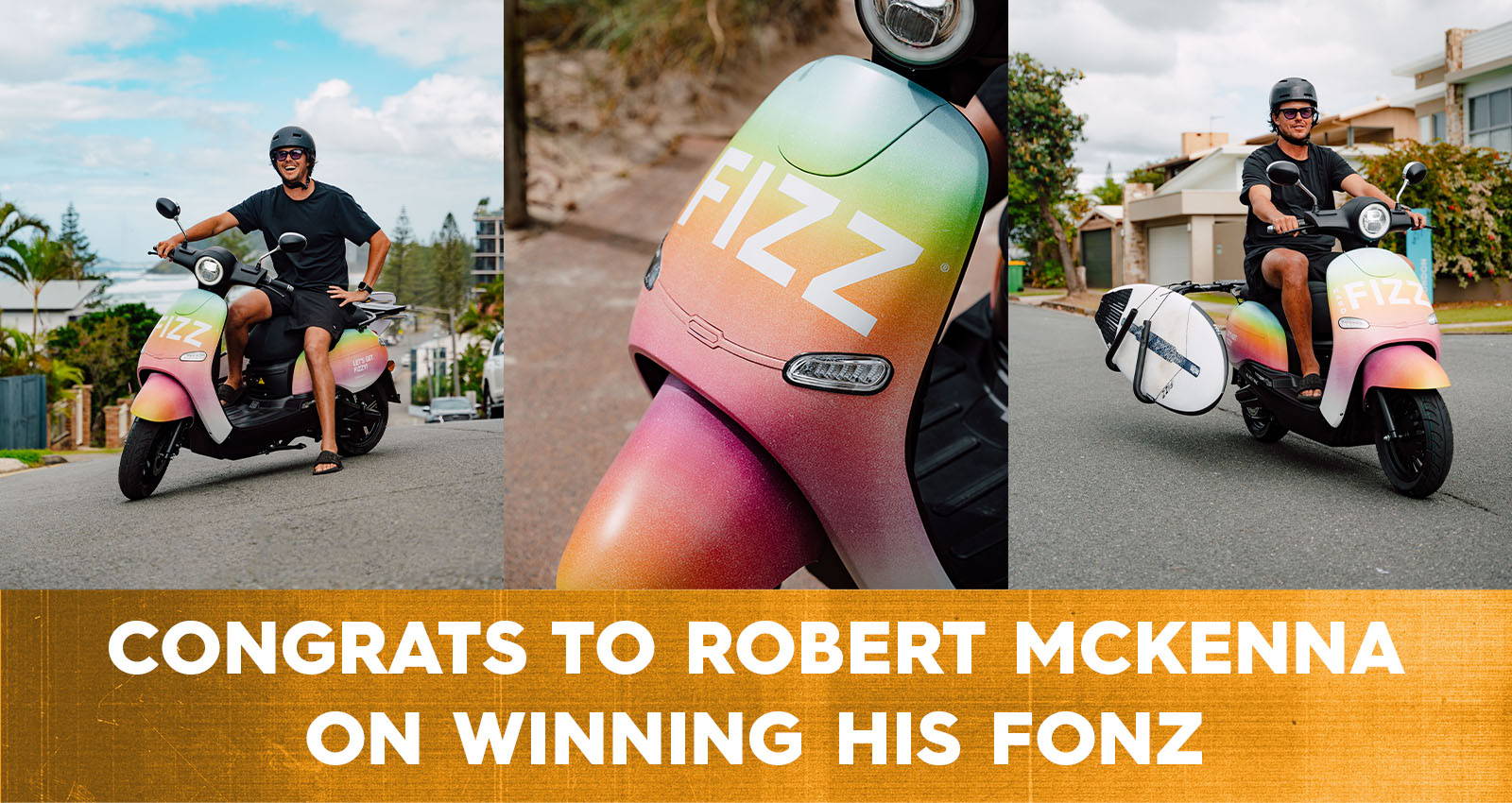 Whaddaya get when the tastiest seltzer and best bloody electric scooter under God's shining sun make a baby?...
Just the fizziest collab ever, duh!
That's right. FIZZ Fam, Hard FIZZ and FONZ got a room, so to speak, and came back with the most epic custom wrapped Arthur scooter and like all good parents that want a better life for their children, gave it away in a competition!
So, before anyone even asked, FIZZ's resident foil lord and all round legend, Adam Bennetts, jumped in as the self appointed referee with a few ground rules:
Participants had to like the Hard FIZZ and FONZ Instagram pages

Tag a couple of their ride or dies (AKA best mates)
In the end, Robert 'Robbie Mac' McKenna, from some random town called Sydney was drawn as the winner and safe to say, it's been Happy Days for him ever since!
Bennetts was stoked that the scooter was going to a good home.
"FIZZ and FONZ was a match made in collab heaven. Just two brands that love the outdoors and having a helluva good time.
"I'm always in the ocean, so it's important for me to be teaming up with other environmentally conscious brands and that's very much Fonz with their electric scooters."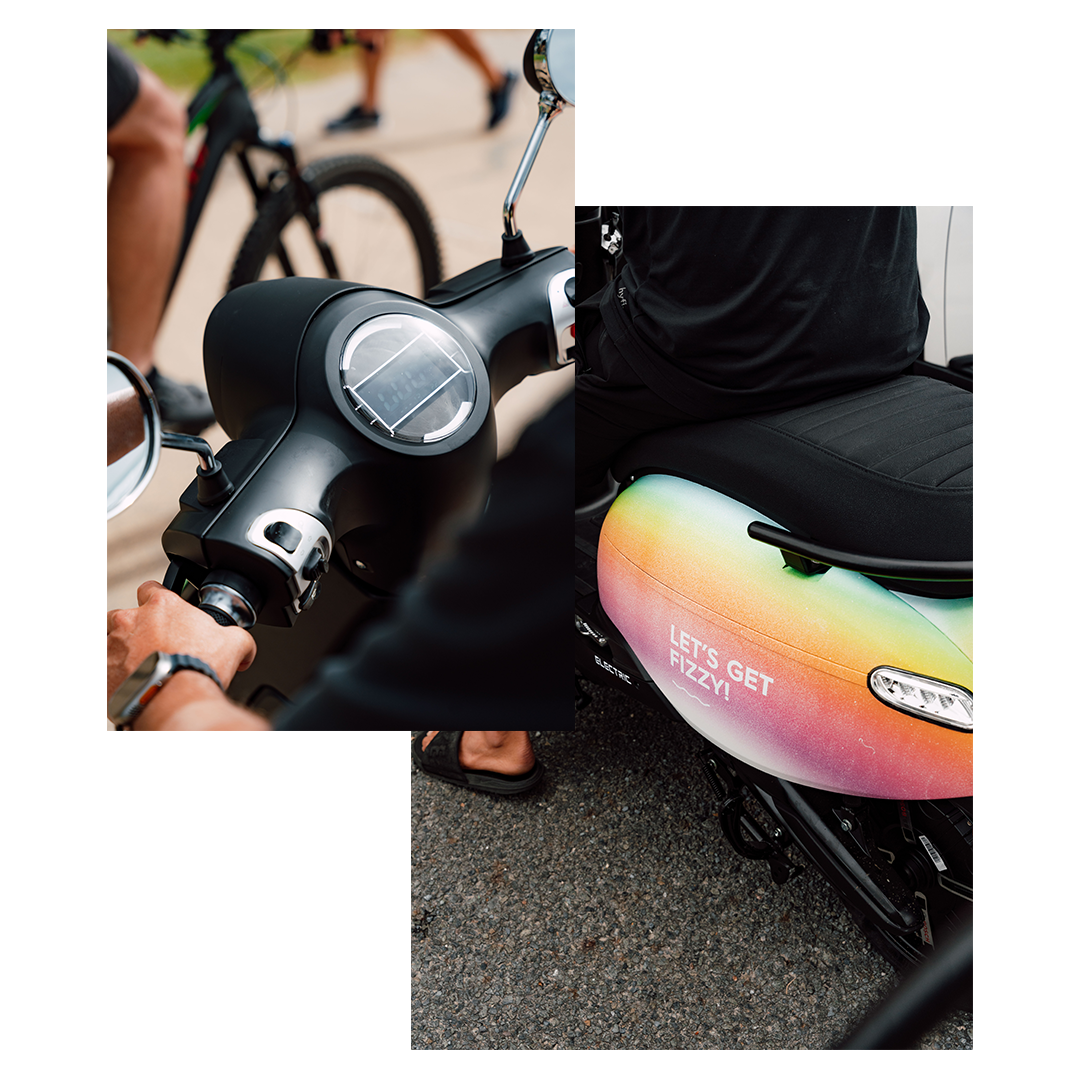 Of course, if you entered our li'l comp but aren't Robbie Mac, you can still throw your leg over Arthur by going to the FONZ website and grabbing one yourself.
Let's get FONZIE!